Retired Product
This product has been retired from our catalog and is no longer for sale. This page is made available for those looking for datasheets and the simply curious.
Built to last and better than ever. The Series 1 Pro 3D printers from Type A Machines offer durability, modularity and one of the largest build volumes in their class.
Featuring a streamlined aluminum and acrylic body, a glass build surface and a precision laser cut CNC folded metal chassis, the Series 1 Pro pushes the envelope in desktop 3D printing by matching a class leading one cubic foot of build volume with further improvements to the easy bed-leveling system and revolutionary interface for network 3D printing.
Users can now get their hands on easy in-the-field upgrades including the introduction of embedded wifi connectivity, a heated glass bed and an improved extruder with multi-material support.
The all-aluminum extruder is a game changer. The single piece melt path reduces clogging, allows for better temperature and print control, and works with a wider variety of printing materials, including PLA, High Carbon PLA and PET. It's easy to clean and easy to replace, so you're printing more and troubleshooting less.
The Series 1 Pro is also ready to connect to a home network right out of the box. Using the free Meshmixer application you can print with just one-click.
Note: As of Tuesday, March 8th 2016, we are now carrying the upgraded version of the Series 1 3D printer: The Series 1 Pro! Here are the new features:
A built in webcam:
Record and monitor the progress of your print
Review and share for troubleshooting support
A custom interface :
Ensures important information is readily available
Most common controls at your fingertips
A heated build platform:
Borosilicate Glass w / Max temp of 120°C

Highly stable

Easily removable

Provides consistent results
Enhanced adhesion
Greater dimensional accuracy with many materials
Ready to produce parts in under 4 minutes
Series 1 Pro Box Contents:
Series 1 Pro 3D Printer
Power Cable
Network Cable
Palette Knife
Glue Stick
Antenna
Spool Holder Bolts (2)
Side Panel Bolts (8)
Side Panel Standoffs (8)
Allen Keys (1.5, 2.0, 2.5, 3.0, 4.0mm)
Ceramic Screwdriver
Printer's Wrenches
20ft Transparent PLA Sample - check out all of our filaments in the store!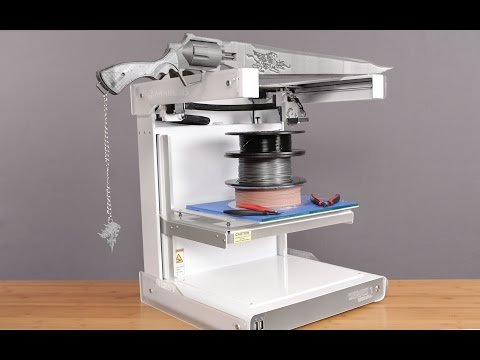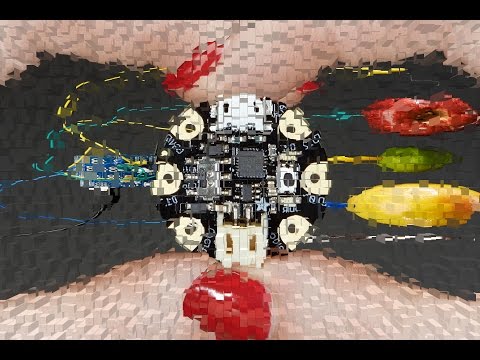 Check out Type A Machines' getting started page, blog, and more.
Note: Shipping weight reflects UPS' new dimensional weight regulations.
User Manual (Updated for Series 1 Pro)
Technology: Fused Filament Fabrication (FFF)
Filament Diameter: 1.75mm
Overall Machine Dimensions (Width, Height, Depth)
Without Spool Holder: 18.35 x 22.51 x 18.05 in (765.75 x 571.80 x 458.67mm)
With Spool Holder: 18.35 x 31.55 x 18.05 in (765.75 x 801.48 x 458.67mm)
Shipping Box Dimensions: 24 x 24 x 29 in (609.6 x 609.6 x 736.6mm)
Shipping Weight (with no other orders included): 50 lbs (15.87kg)
G2 Extruder (Toolhead)
Nozzle Diameter: 0.4mm
Maximum Temperature: 300°C (572°F)
Materials: Aluminum, Stainless Steel
Meltzone Length: >10mm
Heated Build Platform
Material: Borosilicate Glass
Heating Element: 360W Silicon heating surface (if equipped)
Build Length, X-Axis: 305mm (12 in)
Build Length, Y-Axis: 305mm (12 in)
Maximum Recommended Temperature: 120C
Addressable Build Envelope
Build Volume: 28.37 L (1728 in3)
Build Length, X-Axis: 305mm (12 in)
Build Length, Y-Axis: 305mm (12 in)
Build Length, Z-Axis: 305mm (12 in)
Build Area Hypotenuse: 431.34mm (17 in)
Maximum Corner to Corner Distance: 528.28mm (20.8 in)
Precision and Accuracy
Recommended Layer Resolution: 50-300µm (0.05 - 0.3mm)
Maximum Tested Layer Resolution: 25-600µm (0.025 - 0.6mm)
Positional Accuracy, X/Y Axes: 6.57µm (0.00657mm)
Positional Accuracy, Z Axis: 6.25µm (0.00625mm)
Maximum Tested Dimensional Tolerance (Optimal Geometry): 100µm (0.1 mm)
Minimum Feature Size (Optimal Geometry): 1mm
Feedrates
While Extruding: 15-120 mm/s
While Traveling: 30-250 mm/s
Note: Feedrates are not necessarily indicative of overall print duration.
Supported Software
Slicing Software: Cura for Type A Machines
File Types: STL, OBJ, AMF
Operating Systems: Windows 8/7/Vista, Mac OS X 10.6+, 32/64-bit Ubuntu 12.04+
Control Software: Series 1 web interface (Octoprint-based)
File Types: GCO, GCODE (exported from Cura)
Supported Connection Options
Access Point Mode - connect via printer's built-in Wi-Fi network
Local Wireless - connect via existing Wi-Fi network
Local Ethernet - connect via Ethernet cable and port via router
Power Management
Instant-off one-button accessible power switch on front panel
Power Transmission
Ribbon Cables Tested to one million cycles
Diagnostic LED indicator lights next to print head
Onboard Camera (if equipped)
1.3MP CMOS sensor
HD resolution
Real time video and still out
Time Lapse Recording
Onboard Computer Systems
Primary Onboard Computer: BeagleBone Black (BBB)
CPU: 1GHz ARM® Cortex-A8 Processor
RAM: 512MB DDR3
Storage: 16/32 GB Expandable MicroSD
OS: Custom based on Linux variant
Secondary Onboard Computer: RepRap Universal MEGA Board with Allegro (RUMBA)
Stepper Drivers: Trinamic TMC2100 with digitally interpolated 1/256th Microstepping
Firmware: Marlin-based firmware variant
Input/Output
Expansion Port: 1x USB 'A'
Wi-Fi: 802.11b/g/n at 2.4 GHz with WEP/WPA/WPA2 Encryption
Ethernet: 10/100 Mbps max speed
Motors
Motor Size, X/Y Axes and Extruder: NEMA 14
Motor Size, Z-Axis: NEMA 17
Step Angle: 1.8° (200 steps/rotation)
Operating Environment
AC Input without Heated Build Platform: 110-240V
AC Input with Heated Build Platform: 110V ONLY
Internal Voltage, Kinematics and Hot Ends: 24VDC
Internal Voltage, Computer Electronics and Endstops: 5VDC
Internal Voltage, Heated Build Platform: 110VAC
Operating Temperature: 60-99°F (15-37°C)
Operating Humidity: 5-95%
Storage Humidity: 5-95%
Storage Temperature: 32-99°F (0-37°C)
Operating Noise: 40-70 dB
Power Consumption
Idle: 12W
Printing without heated build platform: 70W
Printing with heated build platform: 388W
Maximum power consumption: 400W
(AF-2412)
| | |
| --- | --- |
| SKU | AF-2412 |
| Brand | Adafruit |
Be The First To Review This Product!
Help other Little Bird Company Pty Ltd users shop smarter by writing reviews for products you have purchased.
---
Others Also Bought
---
More From This Category